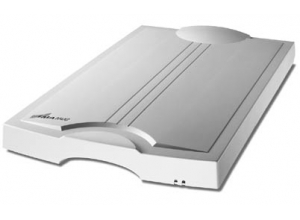 Планшетный сканер Microtek TMA1600 A3 слайд-адаптер
Артикул: 1108‐03‐150404

ЦЕНА: 70220 руб

Доступен под заказ



Microtek TMA1600 A3 слайд-адаптер
The TMA1600 is compatible with the ScanMaker 9800XL only. Offering a very large 16" x 12" scan area, film can be scanned with a maximum density of 3.7D, sufficient for the most demanding requirements. This high density allows large amounts of detail to be retrieved from the film with accurate colour values.
The combination of high density and high 1600 x 3200dpi optical resolution means that large contact sheets and high quality final scans can be delivered with this adaptor, even with 35mm positive and negative film. Up to eight 5" x 4" exposures can be scanned in a single batch thanks to the large scan area.
A complete set of four film templates is also included for 35mm slides, 35mm strips, 6cm film and 5" x 4" film. These templates ensure film is correctly aligned, prior to scanning and that newton ring distrotion is eliminated by preventing contact between the scanner glass and the film. Download the ScanMaker 9800XL Info Sheet (right mouse click) for more information.
Additional templates can be purchased if required. Click here for further details.

Specifications Back to Top
Maximum Scan Area 16"x 12" (406mm x 305mm)
Maximum Density 3.7Dmax
Compatibility ScanMaker 9800XL
Included Hardware 35mm slide template (up to 4 slides)
35mm strip template (2 strips of 6 exposures)
6cm medium format template (supports all medium format sizes)
5" x 4" template (holds a single exposure)
IT-8 (5" x 4") transparency calibration target

Features and Benefits

Large Transparency Scanning Area Multiple films can be batch scanned in one, or scanned as a single large image for contact sheets. Also supports large format film including 10" x 8".
3.7Dmax Density This high density figure means that all detail can be retrieved from all but the most demanding large format film.
X-Ray compatible Whilst not large enough to scan the whole of a large X-Ray, the combination of scanner and transparency adaptor costs just a fraction of the price of a dedicated X-Ray scanner. Given most information will be within a smaller area of the X-Ray, this solution can cope with many X-Ray scanning requirements.

In the Box

A3 transparency adapter Set of 4 film templates 5" x 4" IT-8 transparency target

Included Software

None. Once installed, SilverFast Ai (IT-8) or ScanWizard Pro, both supplied with the scanner, can operate this adaptor.

Specifications are subjects to change without prior notice.
=current_catalogue['RamblerTop100']?>